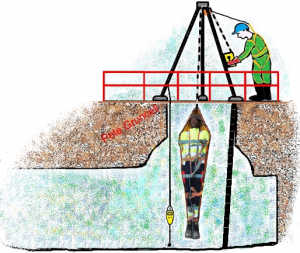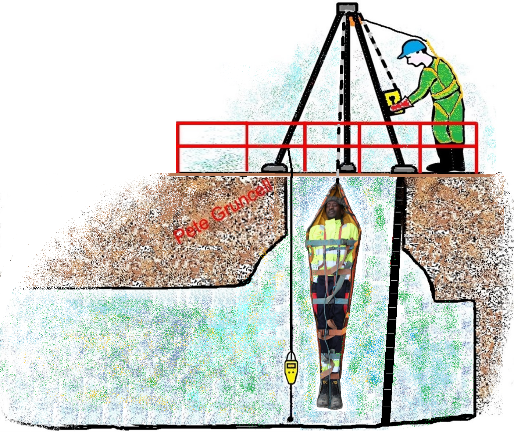 3 Day Level 3 Confined Spaces Rescue Course
The three day rescue course is for those who may have a need to entre a chamber to rescue an injured or incapacitated casualty. A prerequisite for this is that you hold 6150-03 high risk entry as you will entering a chamber and performing a rescue while wearing Full Breathing Apparatus. While not mandatory you should also hold some level of first aid training and Oxygen therapy would also be desirable for treating the casualty.
There are three types of rescue:
Non-Entry i.e. simply winch the entrant out as per low risk or NC2
Self-Rescue i.e. use of Escape Breathing Apparatus (EBA) as per medium risk or NC3
Search & Recovery i.e. we will send a rescue team into the chamber to locate and rescue the casualty as shown in the picture. Normally this will be gas related hence the requirement to already hold a high risk ticket as you will be in Full Breathing apparatus for the duration of the rescue.
The minimum requirement for a rescue team is 3 people, but 5 people is a lot more realistic figure allowing everyone an individual duty.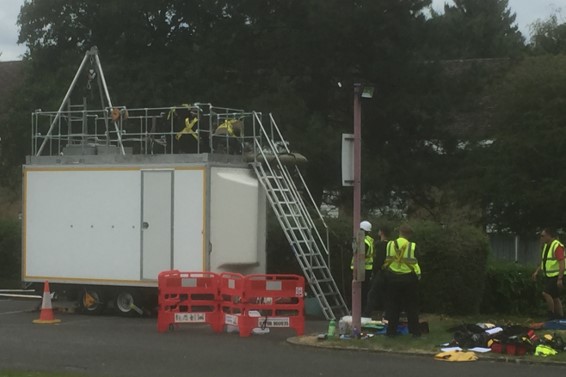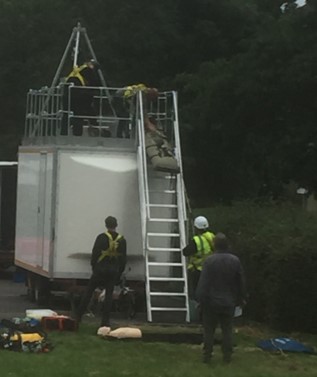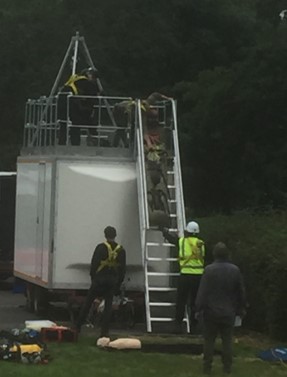 Once the casualty has been extracted from the confined space they are then recovered to ground level where first aid can be administered.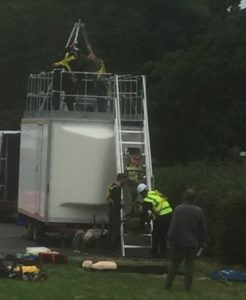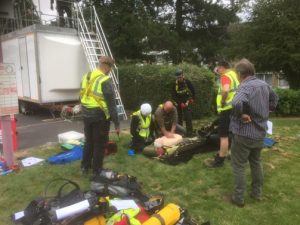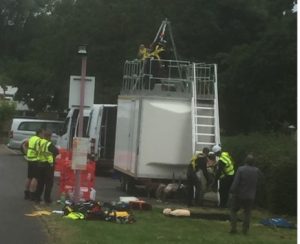 Casualty treatment with CPR and Oxygen therapy