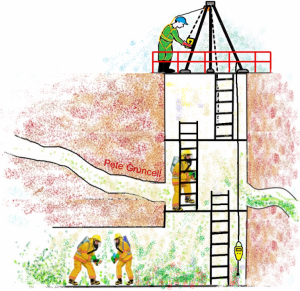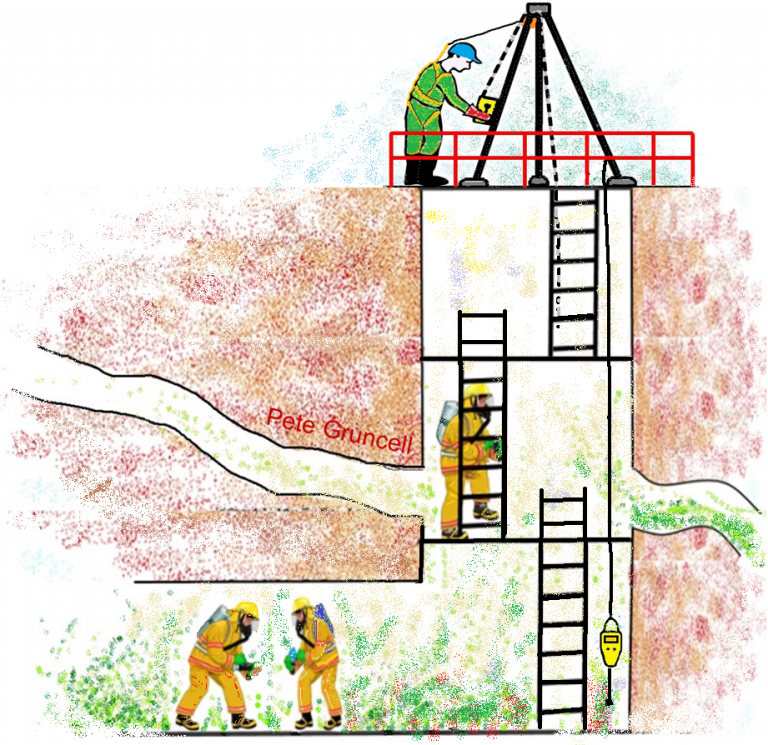 COVID19 Confined Spaces Training Resumes
Training has now resumed with additional control measures such as:
All training on-site with class numbers limited to 3-8 delegates, Temperature checks, Hand sanitiser, Gloves, Facemasks, and Overall issued to each delegate, Individual equipment, strictly no sharing and practical done in pairs not groups.
3 delegates £1290, 4 delegates £1690, 5 delegates £2090, 6 delegates £2400, 7 delegates £2800, 8 delegates £3200, plus my travel costs 
Price includes £50 City & Guilds E-Certificate & personal ID card, all equipment and consumables and use of our Mobile Training Unit, with NO VAT to pay. Simply add my travel from SN32BD to anywhere in UK at 65ppm 
6150-53 High Risk Level 2 Confined Spaces Course (3 Day)
Similar to water 6150-03 High Risk and meets the identical requirements with the exception that you simply call the chamber high risk rather than NC4.  Due to the nature of the high risk entry a Permit to Work system will almost always be in use. It should be noted that when working in medium risk chambers people may have beards and facial growth as you can have appropriate escape sets with neck seals rather than face masks that cater for that. This is not the case on high risk when you are wearing Full Breathing Apparatus to purposely enter a know hazardous environment. For this you must wear a mask type set and ensure you have a good face seal. To that end it is always recommended that entrants are clean shaven.
Individual cost £40 C&G Registration + £475= £515 plus travel, reduced rates for 6 or more delegates, no VAT to add (Minimum day fee £350 plus travel)
Special offer £4490 up to 10 delegates any location in England and Wales (For other locations please contact us for details)
Above prices assume payment is made within 14 days of training, otherwise different tariffs apply