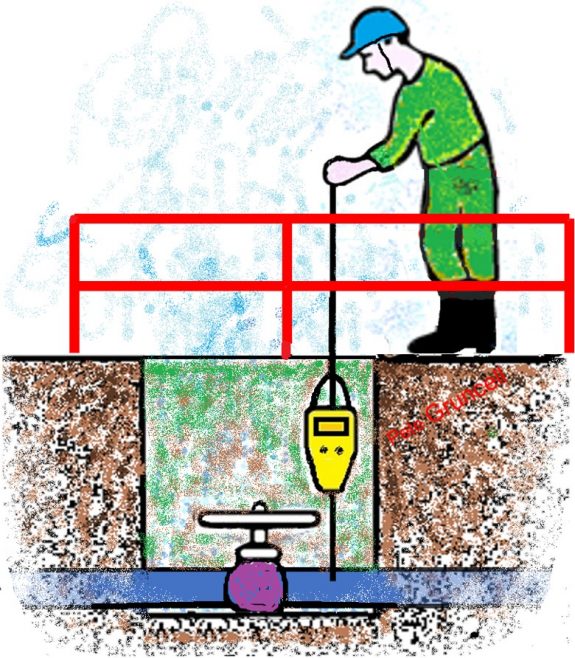 COVID19 Confined Spaces Training Resumes
Training has now resumed with additional control measures such as:
On-Site training, class limited to 3-8 delegates, Temperature checks, Hand sanitiser, Gloves, Facemasks, and Overall issued to each delegate, Individual equipment, strictly no sharing and practical done in pairs not groups.
3 delegates £550, 4 delegates £750, 5 delegates £900, 6 delegates £1100, 7 delegate £1300, 8 delegates £1500
Price includes £50 City & Guild E-Certificate & personal ID card, all equipment and consumables and use of our Mobile Training Unit. No VAT to pay, simply add my travel from SN32BD to anywhere in UK at 65ppm 
1 Day Working in Low Risk Confined Spaces (NC1)
C&G 6150-01 Water UK, 1 day course
1 Day course, Ideal for people who need a working knowledge of Confined Spaces and only need to go into low risk confined space areas, giving an awareness of the associated paperwork and equipment. The level 2 low risk course includes use of Winch, Tripod, Harness but not Escape Breathing Apparatus (EBA). Water UK describe it at a shallow chamber i.e. that is when you stand up your head is above ground level, good easy unobstructed access, good ventilation and not likely to flood. City & Guilds refer to shallow as an area requiring fall arrest. Due to its limitation there is very little demand for Level 2 low risk confined spaces courses.
Individual Cost £40 C&G Registration + £ 155 = £195 Reduced rates for 5 or more students and no VAT to add
Above prices assume payment is made within 14 days of training, otherwise different tariffs apply