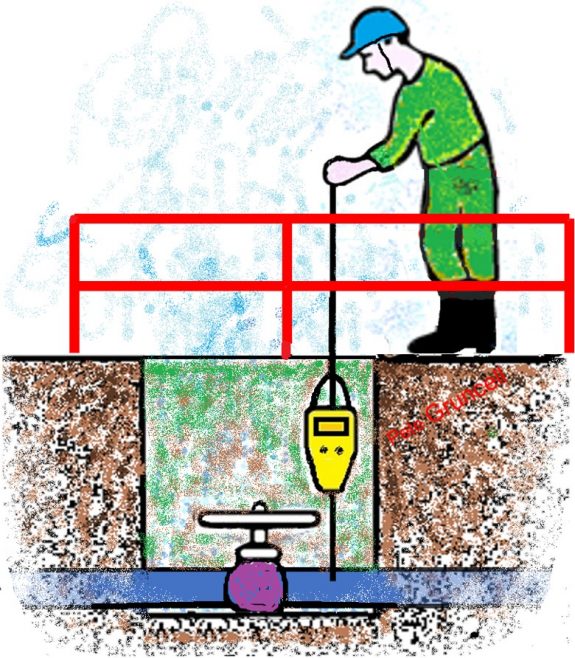 Covid19 – Safety Measures
All training on-site, minimising contact with other people. All courses limited to 8 delegates, temperature checks, hand sanitiser and facemasks. Overalls are available and each delegate will have their own set of equipment, no sharing.
1 Day Working in Low Risk Confined Spaces (NC1)
(Inc VAT  & £50 C&G Registration pp) 3 delegates £702, 4 delegates £936, 5 delegates £1150,
6 delegates £1362, 7 delegate £1568, 8 delegates £1768, plus my travel costs 
1 Day course, ideal for people who need a working knowledge of Confined Spaces and only need to go into low risk confined space areas, giving an awareness of the associated paperwork and equipment. The level 2 low risk course includes use of Winch, Tripod, Harness but not Escape Breathing Apparatus (EBA). Water UK describe it at a shallow chamber i.e. that is when you stand up your head is above ground level, good easy unobstructed access, good ventilation and not likely to flood. City & Guilds refer to shallow as an area requiring fall arrest. Due to its limitation there is very little demand for Level 2 low risk confined spaces courses.
Exc VAT £195 / Inc VAT £234  Includes all training costs and C&G registration and card. Variable prices apply for 6 or more delegates (Minimum day charge £450 plus travel)
The above prices assume payment is made within 14 days of training, otherwise different tariffs apply