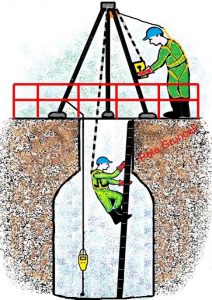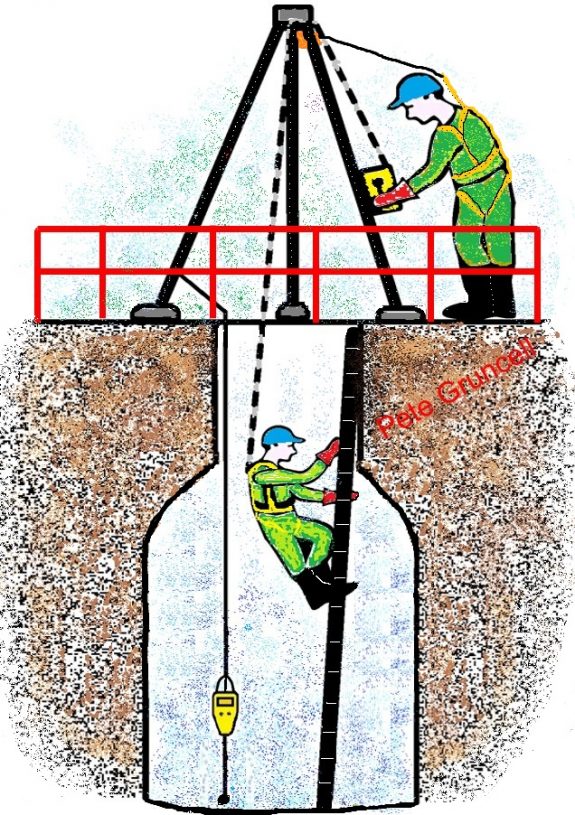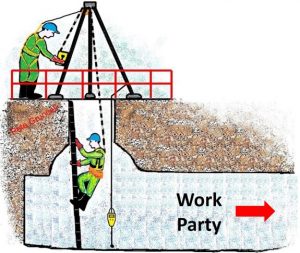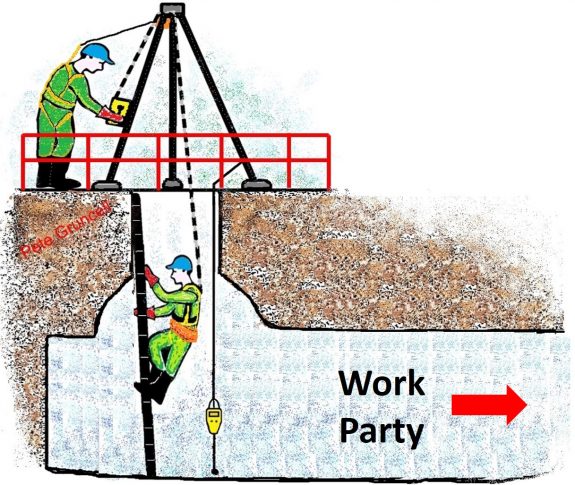 COVID19 Confined Spaces Training Resumes
Training has now resumed with additional control measures such as:
All training on-site with class numbers limited to 3-8 delegates, Temperature checks, Hand sanitiser, Gloves, Facemasks, and Overall issued to each delegate, Individual equipment, strictly no sharing and practical done in pairs not groups.
3 delegates £950, 4 delegates £1250, 5 delegates £1550, 6 delegates £1800, 7 delegates £2100, 8 delegates £2400, plus my travel costs 
Price includes £50 City & Guilds E-Certificate & personal ID card, all equipment and consumables and use of our Mobile Training Unit, with NO VAT to pay. Simply add my travel from SN32BD to anywhere in UK at 65ppm
2 Day Working in Medium Risk Confined Spaces with Escape Breathing Apparatus (EBA) for Self-Rescue
C&G 6150-02 Water UK, 2 day course
2 Day course, This is the most popular City & Guilds Confined spaces training course and has two categories of NC2 medium risk and NC3 medium risk. For the NC2 it includes use of Winch, Tripod & Harness and gas monitor for vertical entry into deeper chambers where they can be seen from the entry point and make a quick exit. Generally we are looking at 30 seconds but this is purely a guideline not a rule. Typically, this will be a single entrant that always stays attached to the winch line thereby negating the requirement to use escape breathing apparatus.
This course also allows entry into the NC3 level 2 confined spaces where the entrants will be moving away from the entry point. As soon as we start talking about team entries and traversing a chamber all entrants will require their own escape breathing apparatus because it will take longer to get out. They will also require their own multi gas monitor so they can check the air quality in the area they are working in. A chamber with multi-level platforms or nonstandard entries can also be considered as medium risk, in some instances this may be considered high risk.
Individual cost £40 C&G Registration + £345 = £385 plus travel, reduced rates for 6 or more delegates, no VAT to add (Minimum day fee £350 plus travel)
Special offer £3150 up to 10 delegates any location in England and Wales (For other locations please contact us for details)
Above prices assume payment is made within 14 days of training, otherwise different tariffs apply